---
~ Bear Point ~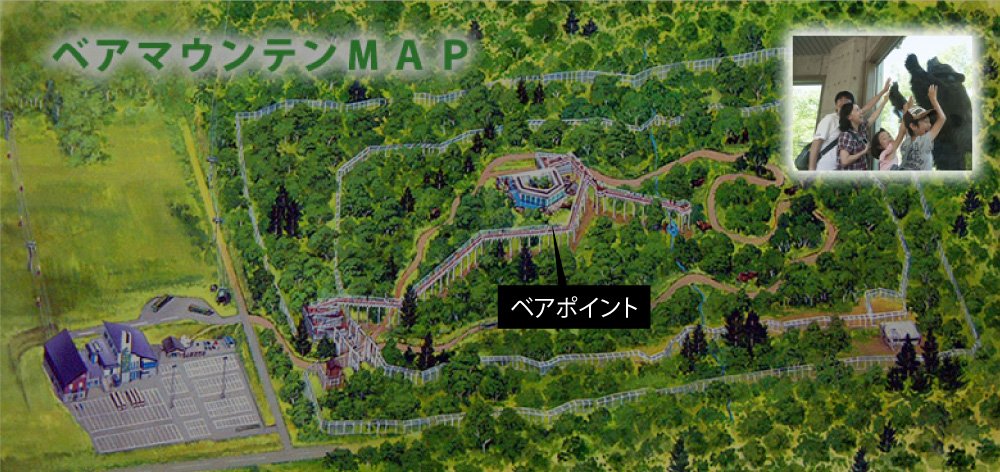 Great power! The distance to the bear is only 4cm!
Take two shots and show off to everyone.
A glass observation facility located in the center of the site.
In addition to allowing browns to act in close natural conditions, ponds and caves are set up around them to create an environment that blends with the Sahoro Forest.
There is also a production where you can observe the brown man approaching in front of you.
(You can approach from either the promenade course or the bear watching bus course)
| | |
| --- | --- |
| Pond: | You can see them playing with logs, chasing sea trout, and innocently enjoying playing in the water. |
| Cave: | The quiet cave is a resting spot for browns. In the hot summer, some bears are waiting in line! |
| Exhibition Room: | We have prepared materials such as baby models of brown babies, life-size winter nests, data and videos when wintering. |
| Others: | Toilet |
---
Bear Watching Bus Course
Let's go on an exploration of the brown man forest!
Take a private bus protected by iron bars to the Brown Man's Forest.
Watch the forest's moving brown bears from the adventurous bear-watching bus.
If you want to get closer to brownama, please take a ride!
The world seen from the same perspective as the brown bears is full of realism!
---
Promenade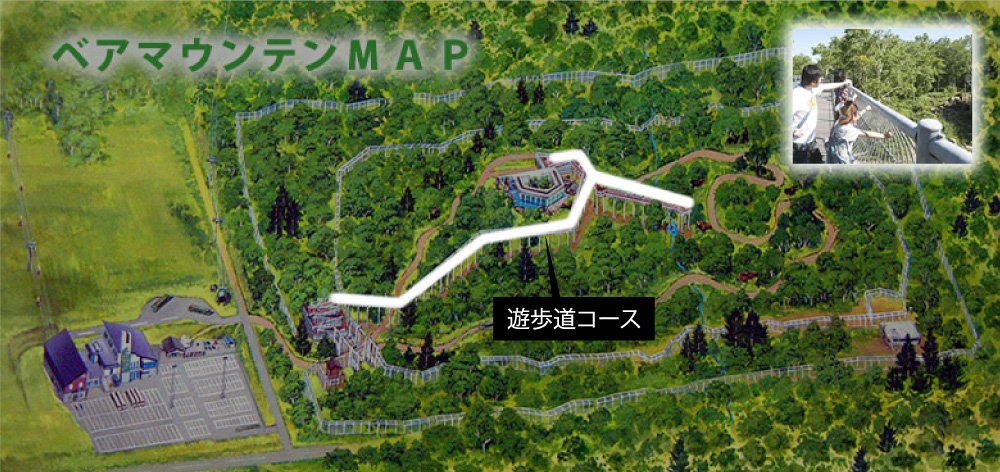 Oh, my God! I found a bear!
As if traversing the vast grounds, a high-level promenade course (footbridge) has been developed so that you can observe the adorable brown man living leisurely.
In addition to brown animals, you can also enjoy the beautiful nature of Sahoro, such as the majestic scenery of the Daisetsuzan system towering in the distance, the chirping of small birds, and the wind blowing through, and you can enjoy the feeling of walking while bathed in negative ions. It is also a slope, so you can enjoy it with strollers and wheelchairs.
Total length 370m, height about 5m, slope gradient 7%
15-20 minutes walk from the ticket office to Bear Point
---
Entrance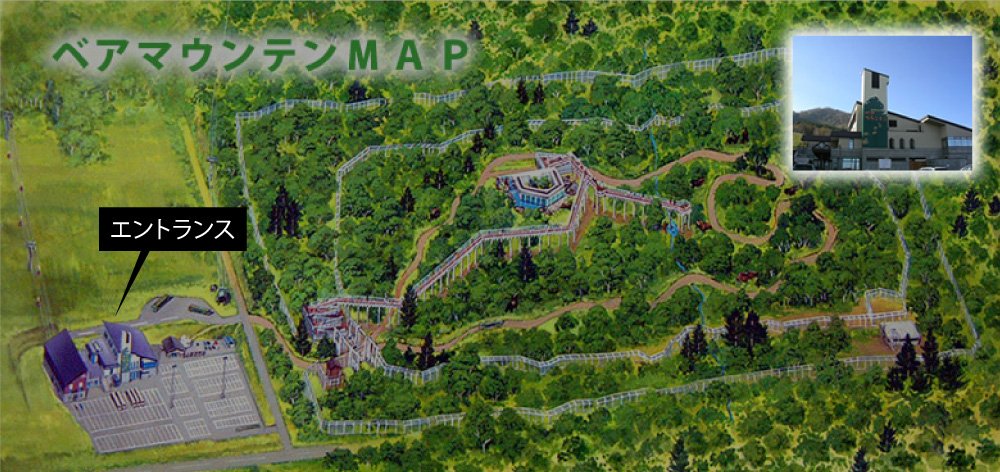 Bear Mountain
Entrance:
Free parking for 600 cars is at the entrance to Bear Mountain.
Ticket office:
You can purchase tickets here.
Shopping:
How about souvenirs such as original goods and bear infested attention?
Parking:
Free
Other:
Toilet, nursing room